Andrew Dull  is Chief Credit and Analytics Officer NexLend Capital Management. Former lending executive at Capital One and Citibank, where he headed credit and underwriting for consumer unsecured loans. A self-proclaimed behavioral scientist with deep mastery of what drives consumer financial behavior. Managing Partner, Twin-Engine Consulting.

Clark Abrahams  is BB&T Bank Credit Model Validation Group Manager,  Responsible for credit model validation for revenue enhancement and capital planning in accordance with the Federal Reserve's Capital Plan Rule and the associated annual Comprehensive Capital Review and Analysis examination for large bank holding companies. Former Global Marketing Director, Governance, Risk Compliance at SAS. Author and inventor. Seven years of corporate board experience, both public, as a bank CRO and non-profit, as a director. Several years of combined experience serving on various board committees, e.g. audit, compliance, strategic planning; and advisory boards, including PERC, Social Compact, the Brookings Institution's Urban Markets Initiative and the Open Compliance and Ethics Group Leadership Council. The focus of all of my non-profit board experience has been aimed at bringing about positive change for underserved segments of society throughout the world.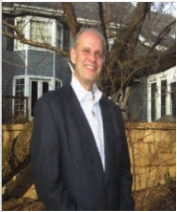 Chet Wiermanski  is a Visiting Scholar at Federal Reserve Bank of Philadelphia. TransUnion Chief Scientist 24 years – responsible for implementing TransUnion's first credit scoring systems for a variety of industries, including consumer lending, insurance, telecommunications, collections and mortgage underwriting. Through these efforts TransUnion became the first credit bureau to offer retrospective credit scoring validation services and event based analytic research platforms, allowing financial institutions to test generic model implementation strategies and develop custom models based upon daily credit report information changes. Led TransUnion's development efforts associated with VantageScore, the first credit risk model to leverage consistent credit scoring methodology across all three U.S. credit reporting companies.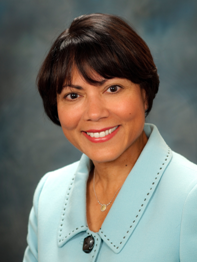 Frances Martinez Myers is the principal of HIMW Consulting LLC.  Most recently she was a Senior Vice President with Berkshire Hathaway HomeServices Fox & Roach Realtors. In this capacity Frances was the President of Employee Transfer Corporation, an international corporate relocation and REO management company which was owned by Fox & Roach.  Frances is a Past Chairman for the National Association of Hispanic Real Estate Professionals, a 501 C 6 non profit organization with over 15,000 members and 60 chapters throughout the United States.  Frances was on the Board of Directors for the National Association of Realtors (2005-2007) and the 2006 Chair of the National Housing Advisory Council of Fannie Mae, was a member of the Affordable Housing Advisory Council of Freddie Mac and the National Advisory Council for Bank of America (2005-2007).  In 2005, Hispanic Business named her one of the top 100 most influential Hispanics in the U.S. and The Philadelphia Business Journal named her a 2006 Woman of Distinction.  Also in 2006, Realtor Magazine named her one of real estate's 25 most influential thought leaders.   She is a member of Worldwide ERC and is a recipient of their Meritorious Service Award and Distinguished Service Award in 2010.  She was also honored as one of 2011's Top 10 Women in the Mortgage and Housing Industry by The Five Star Institute.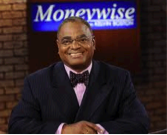 Kelvin Boston is the executive producer and host of the Moneywise with Kelvin Boston PBS Series, and President of Boston Media, LLC, the company that produces the Moneywise Series. Moneywise with Kelvin Boston is considered public television's (PBS) longest running multi-cultural financial affairs television series.  Mr. Boston is also the best-selling author of Smart Money Moves for African Americans (Putnam 1995). He also wrote Who's Afraid To Be A Millionaire? and The Confident Millionaire audio book (Nightingale Conant) in 2006. Former director of the Calvert New Africa Mutual Fund.  Former Advisory Board Member at Pay Rent, Build Credit, Inc.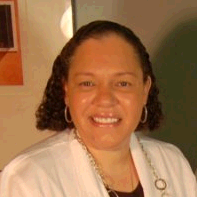 Dr. Octavia Simkins-Wiseman has served Prince Georges County residents for over 20 years. She prides her practice in providing the highest quality dental care. Dr. Wiseman has years of experience with Cosmetic Dentistry. She has additional certification in Implants, Laser Dentistry, Orthodontics, and Cerec Crowns. She is a member of the American Dental Association, National Dental Association, Maryland State Dental Association, and Southern Maryland Dental Association. She is affiliated with Prince Georges County Health Professionals, American Association of Women Dentist, and many more associations.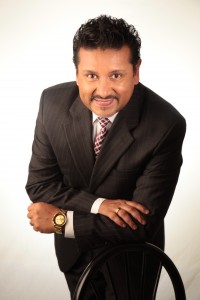 Javier Solis is the 2014 Small Business Person of the Year in New York City and Founder and CEO of Los Taxes, Inc., the first and only National Latino Network of Tax Centers in America with over 65 centers developed specifically to meet the needs of the Latino community.  Experienced marketing and administration strategist specializing in the Latino market.  Former Constituent Liaison to the New York State Senate and developer of the curriculum for a series of five educational Homebuyers' Seminars.  Featured on Channel 9, NBC-Telemundo-Channel 47, Univision-channel 41, the Christian Vision Radio and several newspapers.  Volunteer host of the biweekly Noticiero 47's segment "Su Casa" and the weekly program "Casa y Finanzas" at NBC-Telemundo. Treasurer and Executive Board member at the New York City Hispanic Clergy Association for Justice, Inc.  Co-founder National Association of Hispanic Real Estate Professionals – NAHREP NYC Chapter, where he served as it President.  Founder of the NAHREP Metro DC Chapter where he served as its President. Former Advisory Board Member at Pay Rent, Build Credit, Inc.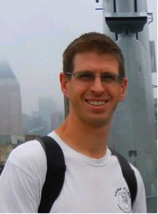 Kevin Goldstein specializes in Database driven web-based application development, privacy, and security. Seasoned Boy Scouts of America Leader, Husband, and Dad. Founder, President and CTO, Far End Gear, innovator and marketer of stereo-to-mono single earphone for runners, cyclists, and hearing impaired. VP Technology, SPT Media, LLC, a marketing and promotions company for the gaming industry. Co-Founder and former CTO and Board Observer, Pay Rent, Build Credit Inc.