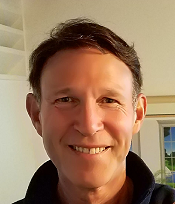 Michael Nathans is the founder of Good-Thrift Benefit Corporation. He is a Voluntary Benefits, Long Term Care Planning, and Equal Credit Opportunity Act specialist. He is known as an innovator and educator that was frequently featured at credit- and asset-building conferences sponsored by the Federal Reserve, FDIC, U. S. Department of Treasury, National Black Caucus of State Legislators, National Association of Latino Elected Officials, the Consumer Financial Economic Development Corporation, FHA, Fannie Mae, National Consumer Reporting Association, Consumer Data Industry Association, NeighborWorks America, and other national organizations.
Mr. Nathans' work has also been reported in the Wall Street Journal, Business Week Magazine, American Banker, The Washington Post, and in publications by Harvard University, The Ford Foundation, National Public Media Radio, and in nationally syndicated newspaper columns.
Author and publisher of Shoe Box Credit, A Guide to Equal Credit Opportunities using the Equal Credit Opportunity Act, Mr. Nathans serves as a Senior Fellow and Advisor at the Policy and Economic Research Council (PERC), a non-profit, non-partisan think tank dedicated to using the power of data and quantitative analytics to expand economic inclusion world-wide.
Founder, former Chairman and CEO of Pay Rent, Build Credit Inc., also known as PRBC and Payment Reporting Builds Credit, Mr. Nathans launched the first alternative credit bureau to collect and report rental, utility, and other common bill payments that are defined as "credit" by the Equal Credit Opportunity Act.  He partnered with FICO to score PRBC's consumer credit reports.  His work enabled consumers to build a good credit history and score without debt for the first time and has inspired other companies to build alternative credit reports for their customers including Suze Orman, Russell Simmons, eCredable, Trycera Financial and MicroBilt.  He has helped all of these companies to expand his original work with his technical expertise.
During the five years prior to launching PRBC, Mr. Nathans served as a Senior Manager at PricewaterhouseCoopers in the Washington, DC office where he provided housing finance subject matter expertise and project management services for the firm's clients including HUD, the FHA, and Wall Street investment banks.
Mr. Nathans was granted two U.S. Patents and two grants from the Ford Foundation in recognition of his work.  He has also received endorsements, R&D and equity investments from Fannie Mae, Freddie Mac, Citigroup, IBM Omyidar Network, Center for Financial Services Innovation, ACCION International, Total Technology Ventures, Advance America and the Maryland Department of Business and Economic Development.  Resume